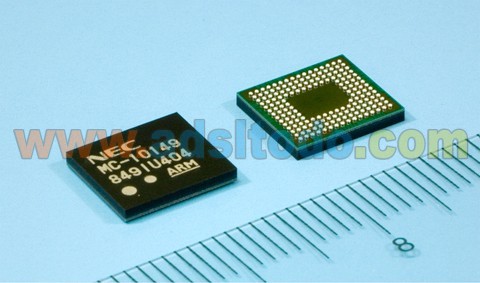 Esta es una lista de Firmwares modificados para distintos modelos de distintas marcas de routers, estos firmwares han sido creados y mantenidos por personas y grupos que nada tienen que ver con los fabricantes de los routers.
La mayoria de estos proyectos tienen como origen la serie Linksys WRT54G, cuyo codigo fuente fue liberado por el propio fabricante de este modelo de router.
Proyectos de Firmware de terceros.
Minor Projects

AutoAP – AutoAP is an add on to DD-WRT that allows routers to continuously scan for and connect to open (and predefined WEP) wireless networks.
BatBox – RAM based distribution for experimenting, does not change firmware.
Bluebox – Automatic open Internet scanning and bridging software that runs on WRT54G with OpenWRT. [1]
Chillispot – Captive portal software that runs on WRT54G and other platforms, available under GPL.
Coova – OpenWrt based but with focus on Wireless Hotspot functionality.
EzPlanet – Enhanced firmware based on DD-WRT v24 and including Layer 2 Load Balancer.
FON – Chillispot-based worldwide Hotspot network. After unsuccessfully attempting to develop a version that supports 2 SSIDs (one private, one public), FON abandoned the WRT54G series, and now distributes a router called La Fonera, which does support 2 SSIDs.
Meraki – Mesh Networking Wifi AP developed thru Roofnet project, based on OpenWrt.
OpennetFirmware – Firmware based on OpenWrt and parts of Freifunk.
PacketProtector – OpenWrt-based security distribution that includes IDS, IPS, VPN, and web antivirus capabilities.
Tarifa – Based on stock WRT54GL firmware.[10]
TinyPEAP – Secure wireless authentication feature added to Linksys firmware.
UseMyNet – Captive Portal and Hotspot software that runs on OpenWrt.
WiFiDog Captive Portal – WiFi Dog by Ile Sans Fil, a Captive Portal software that runs on the OpenWrt platform.
WifiTastic – Hotspot solution for home or small business use. Features credit card billing. Runs on the OpenWrt platform.[12]
Wirds.net – A project which uses freifunk firmware with chillispot captive portal and worldspot.net authentication.
OpenWAG200 – A firmware based on stock firmware for the Linksys WAG200G modem/routers.
Projects no longer maintained

EWRT – Enhanced WRT, with integrated captive portal based on NoCatSplash
HyperWRT – Original power boost firmware project by Avenger 2.0 to stay close to official WRT54G and WRT54GS firmware but add features such as transmit power, port triggers, scripts, telnet, etc.

HyperWRT +tofu — Based on stock WRT54GS firmware, HyperWRT and some additions.
Rupan HyperWRT – Based on stock WRT54G firmware and HyperWRT.

HyperWRT Thibor – Firmware based on stock WRT54GS firmware, HyperWRT (closed) +tofu and other additions.[13]
………